We had recently visited a restaurant called Kebab Bistro, serving Parsi Cuisine. To our luck we met the owners of the restaurant, a Parsi couple Mrs. Oorfrish and Mr. Vistasp contractor, it was an opportunity for me to learn more about the Parsi community in India, their history, culture and cuisine.
Mrs. Oorfish informed us that the Paris in India are actually from Persia (now Iran). Parsis migrated from Iran to Gujarat around the 8th century CE to avoid the persecution of Zoroastrians following the Muslim conquest of Persia.  Parsis chose to preserve their religious identity by fleeing from Iran to India.
Over a long period of stay in India, they blended in to the Indian society, their women started wearing saris, the Gujarati became their primary language. Also was the influence in their cuisine. For instance, Persians grilled most of their meat, but Indians liked to fry, so the Parsirs too started frying their meats. Their food got highly influenced by Gujarati cuisine, cooking techniques and ingredients too included pulses and cereals. Later as they migrated to Mumbai and to other coastal regions of Konkan, their recipes then included coconut and cooking in banana leaves.
The restaurant is located in a peaceful part of Karama, in close proximity of the Karama Post office. There is ample amount of parking in the vicinity. Inside the restaurant are displayed photos of a few famous personalities of the community and a few nostalgic glimpses of the community in India.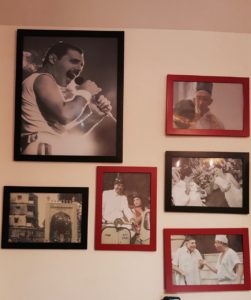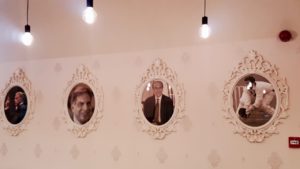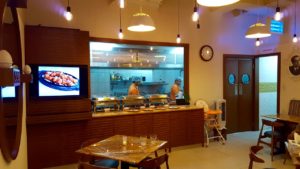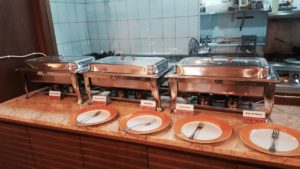 We started with the starters Chicken Farcha, Russian Pattice and Patra ni Macchi.
Chicken Farcha – Large pieces of chicken that is marinated in spices, battered in egg and deep fried.
Russian Pattice – Shredded meat and cheese pattice. Deep fried in egg batter.
Patra ni Macchi – Good example of the Konkan influence. Fillets of fish covered in green chutney made of mint, coconut, coriander, lemon juice and green chillies are wrapped in banana leaves and steamed to absorb the delicate flavours.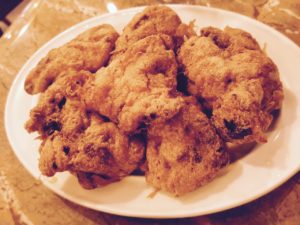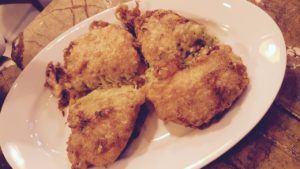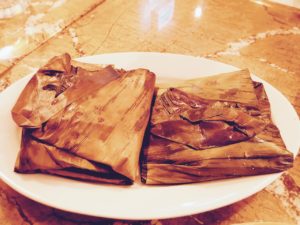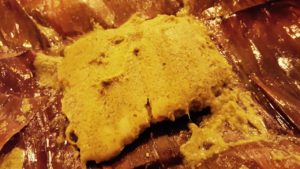 For the main course we had the Salli Boti and Dhansaak.
Salli Boti: It is a dish made with boneless mutton (boti) cooked in an onion and tomato gravy with apricots. Best eaten with wheat chapatis.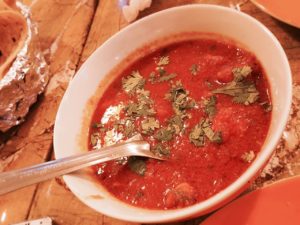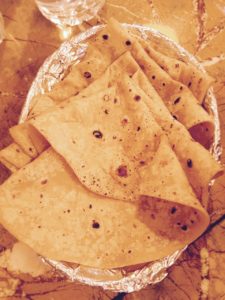 Dhansaak:  It is good example of adaptation of Gujarati food. Usually made with mutton. Dhansaak consists of lentils, vegetables, spices, cumin seeds, ginger, and garlic cooked together with the meat of choice to make a thick stew.
The stew is then eaten with light brown caramelised rice and chopped onions or finely diced salad called kachumber.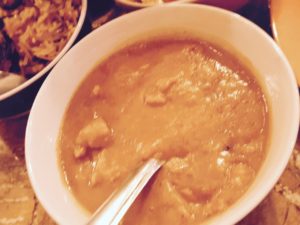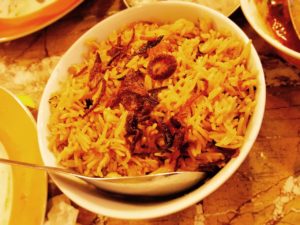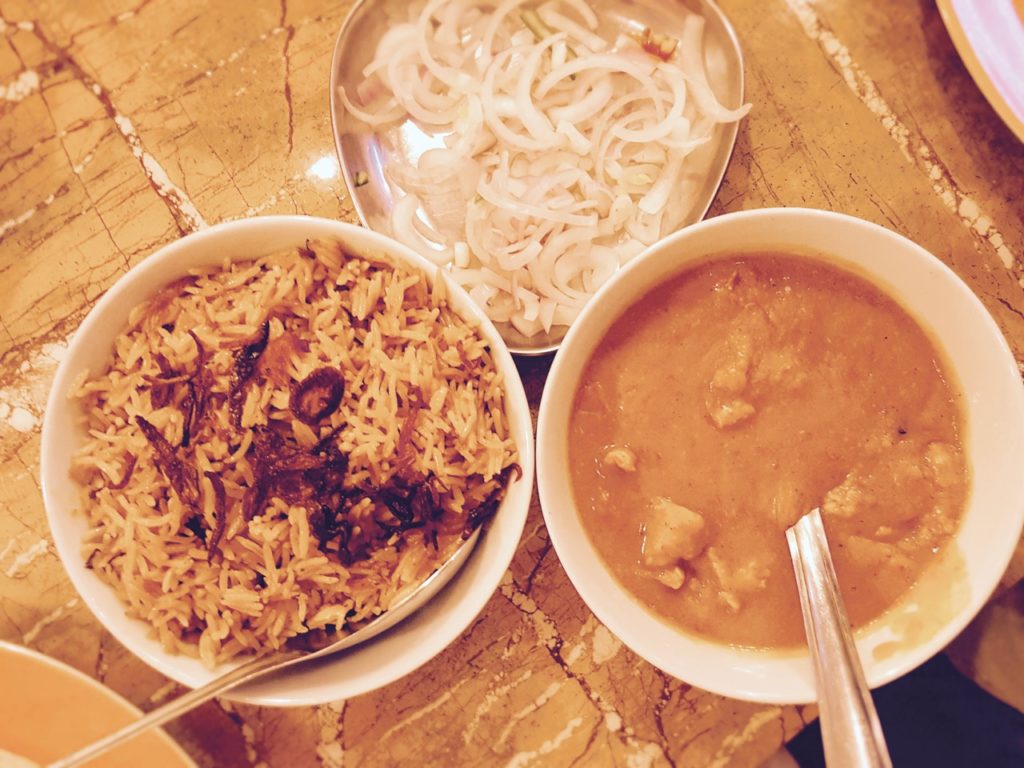 Eating in this restaurant after listing to the history had a total different experience. Every bite had a flavour of history and culture in it.
Location: Wasl Ruby Building, No. R1002, Zabeel Road, near Karama Post Office
Behind Home Options Building, Karama, Dubai
Web: www.kebabbistro.com
Tel: 04-3271211